Pera Museum's Learning Programs, 2022
Have you ever thought about what the cities you live in looked like in the past? Did you know that Istanbul is full of structures from the past? In this workshop, we study the works in the exhibit and explore different layers of the city and the geometrical shapes found in them. We then go on to depict the visual transformation of the city using color and shapes and create a narration of Istanbul using the 3D pop-up technique. This workshop develops our dexterity and three-dimensional thinking skills and allows us to visualize our dreams and freely express ourselves.
Related Exhibition: From Istanbul to Byzantium: Paths to Rediscovery, 1800–1955
Ages: 7-12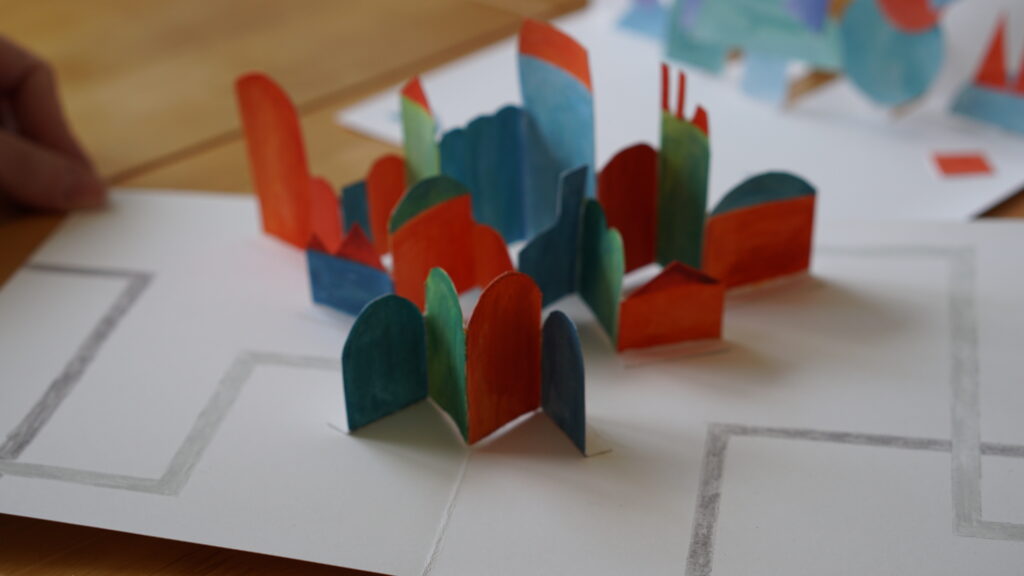 Kağıttan Pop-up Kent Tasarımı
Yaşadığınız kentlerin geçmişteki hallerini hiç düşündünüz mü? İstanbul'da eski dönemlerden kalma birçok yapı olduğunu biliyor muydunuz? Sergideki eserleri inceleyip İstanbul'un katmanlarını ve bu katmanlardaki geometrik biçimleri keşfediyoruz. Şehrin görsel dönüşümünü renk ve şekillerle resmedip, 3 boyutlu pop-up tekniğini kullanarak bir İstanbul anlatısı oluşturuyoruz. Bu atölyede el becerimizi ve 3 boyutlu düşünme yeteneğimizi geliştiriyor, hayallerimizi malzemelerle görselleştirip özgürce ifade ediyoruz.